Fluffy Angel Yogurt Mousse. Great recipe for Fluffy Angel Yogurt Mousse. I wanted to share our family's way to use up leftover plain yogurt that we seem to always have around the house. There is nothing difficult about this recipe.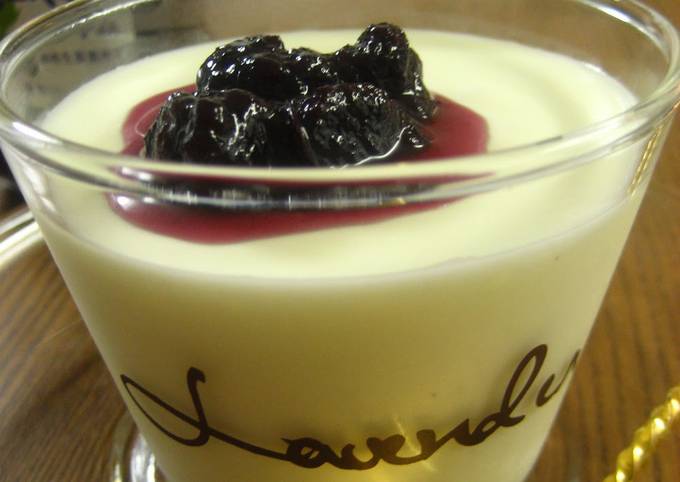 The recipe combines light, fluffy angel food cake, goat yogurt. Bakery & Bread › Breads › Buns › Cookies & Bars › Decorated Cakes & Cupcakes › Donuts › Fresh-Baked Breads › Muffins & Bagels › Pies & Angel Food. It is a genius mix of fat free natural yogurt (or fat free Greek yogurt) and sugar free jelly / jello that is whisked up to create a light and moussey dessert! You can cook Fluffy Angel Yogurt Mousse using 7 ingredients and 4 steps. Here is how you cook that.
Ingredients of Fluffy Angel Yogurt Mousse
Prepare of Plain yogurt.
You need of Sugar.
It's of Heavy cream.
Prepare of drops Vanilla extract.
You need of Gelatin powder.
It's of Water.
It's of Your favorite jam.
It can be spooned into individual ramekins, or can be chilled in individual pudding bowls or jelly moulds and turned out as a set dessert. It's a tasty mix of fat free yogurt and sugar free jelly (jello) whisked into a light and fluffy mousse like dessert. Some people, when starting out on their WW journey, believe that to be successful on the program you have to give up dessert! But for some (including me) giving up dessert is not an option.
Fluffy Angel Yogurt Mousse step by step
Soak the gelatin in water. Microwave for 20 to 30 seconds to dissolve..
Combine yogurt and sugar. Add 5 to 6 drops of vanilla extract and mix well..
Whisk the cream until it thickens. Add to the bowl in step 2. Then mix in the dissolved gelatin..
Pour into individual cups and refrigerate until firm. Top with your favorite jam and serve..
Fluffy Strawberry Mousse, a delicious light and airy egg-free mousse using fresh strawberries. Ideal for dessert, afternoon tea & parties. This is a wonderfully soft, fluffy, and creamy dessert, perfect for any occasion! This dessert is ideal if you need to make ahead and serve at parties and celebrations. Serve the fluffy and creamy strawberry mousse.