Chocolate Scones. Whisk together the vanilla, egg, and milk. Add the liquid ingredients to the dry ingredients, stirring until the mixture is evenly moist. If necessary, add an additional tablespoon or so of milk, enough to make the dough come together.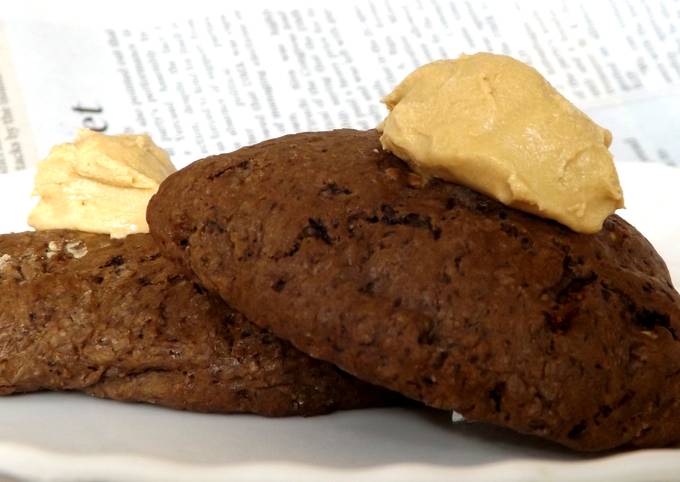 Transfer to a plate and set in the freezer to chill until ready to use. In large bowl or in food processor, whisk or pulse together flour, cocoa powder, sugar, baking powder, and salt. Line a large baking tray with baking paper. You can cook Chocolate Scones using 12 ingredients and 5 steps. Here is how you achieve it.
Ingredients of Chocolate Scones
Prepare of Plain Flour.
It's of Cocoa Powder.
You need of Whole Wheat Flour.
It's of Egg.
Prepare of Milk.
It's of Sugar.
You need of Baking Powder.
You need of salt.
It's of Butter Cold.
Prepare of Cherries Chopped.
It's of Almonds crushed.
It's of Chocolate chips.
In a food processor, combine the flour, cocoa, icing sugar, baking powder, salt and butter and pulse until it looks like breadcrumbs. In a bowl, whisk flour, cocoa powder, sugar, baking powder, and salt. Add butter to the dry mix and cut in with a pastry knife. Add the cream, milk, and chocolate chips to the flour mixture.
Chocolate Scones step by step
Mix cold butter and plain flour till it resembles crumbs.Please as to be note that the butter has to be cold..
Add all other ingredients and stir till everthing is combined.The dough will be very sticky.
Transfer to a dusted work surface and knead well.Oil your hands and pat the dough to form a circle with 3cm thickness..
Cut it into the shapes you like and carefully transfer to the butter paper lined baking tray.Brush the top with Milk..
Preheat the oven to 375 degrees F (190 degrees C).Bake for about 18-20 minutes or until they are firm around the edges but a bit soft in the center..
Lightly grease (or line with parchment) a baking sheet. In a medium-sized bowl, whisk together the flour, salt, sugar, and baking powder until thoroughly combined. Place wedges on a greased baking sheet. In a small bowl, whisk remaining egg; brush over scones. Remove from pan to a wire rack.