Quick and easy scones. Self-rising flour, lemon-flavored soda, and heavy cream are the only ingredients required in these incredibly easy lemon scones. If there's an easier recipe out there, we don't know about it. "These scones are so quick and simple," says recipe author purplepiscean. "They only have three ingredients and produce deliciously light scones. Grate butter into flour mixture on the large holes of a box grater; use your fingers to work in butter (mixture should resemble coarse meal), then stir in raisins.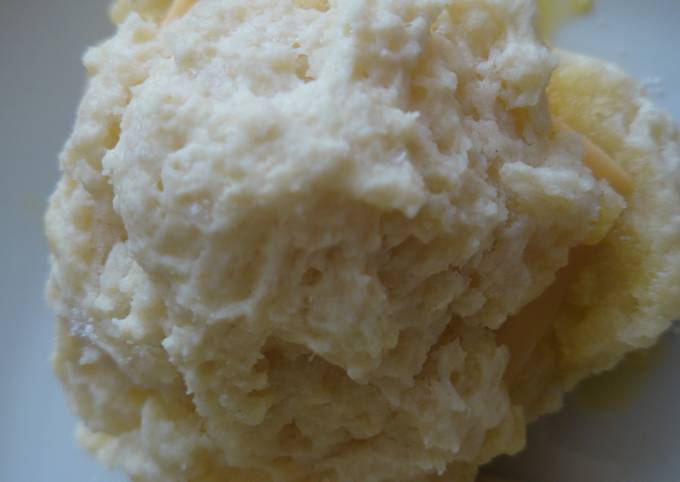 Scones are cooked when they are golden brown and can be easily pulled apart where they are joined. To make flaky, fluffy scones, you need to start with cold butter. Just take it out of the fridge right before you make this recipe. You can cook Quick and easy scones using 7 ingredients and 6 steps. Here is how you cook that.
Ingredients of Quick and easy scones
It's of flour.
It's of cold butter.
You need of sugar.
You need of sourmilk (amasi) or buttermilk.
Prepare of baking powder.
Prepare of bicarb.
It's of salt.
Cold butter allows you to keep little globs of butter within the flour when you mix it. When the dough is baking the butter will melt inside the scone and leave a perfect buttery and flaky scone. One of the reasons I love scones so much is because they're so quick and easy to make. You can literally throw some flour, sugar, baking powder, and salt into your food processor, work in some butter, stream in the cream, shape the dough, and bake them up in less than a half hour.
Quick and easy scones instructions
Add dry ingredients to a mixing bowl and mix with a fork.
Then add butter, and mix it into the dry mixture with your hands until it's incorporated..
Then add sourmilk /buttermilk and mix until it forms a soft dough. It should still be slightly sticky. Add more flour if mixture is too moist.
Knead dough for a minute or so, then shape into scone shapes and bake in the oven until done..
You can add cheese, thyme and cayenne pepper if you want a more savoury scone..
Serve hot on its own or with butter, jam and cream..
I never used to make scones in the food processor. Line baking sheet with parchment paper, set a side. In a large bowl, place the flour, baking powder, sugar and salt and drizzle in the cream and extract. Using a wooden spoon, mix the ingredients together until all the flour is hydrated. Remove from the oven, and cut and separate while warm.