Woolly Scones. Press just enough to flatten it. Made some cheese and garlic scones this week by following Frugal Feeding's recipe. The original called for cheddar, but I only had Comte in my fridge and went with that.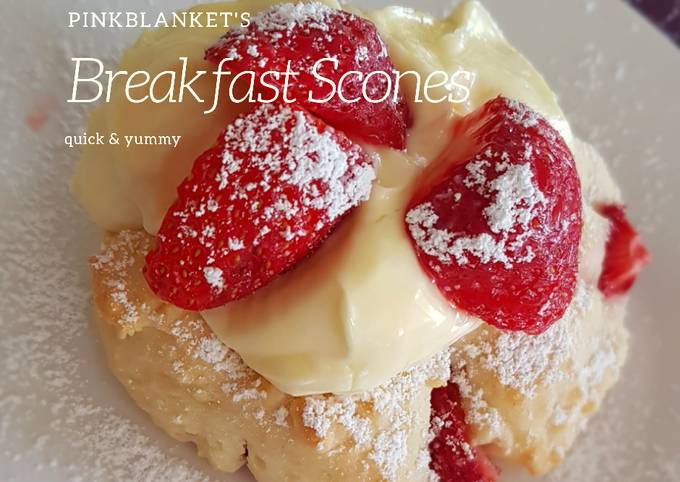 Product exclusions apply, please see individual product pages for eligibility. Product exclusions apply, please see individual product pages for eligibility. The key things to remember for perfect scones are: be light of touch, do not knead, do not roll with a rolling pin, keep the mixture slack (wet), cook at a high temperature. You can have Woolly Scones using 8 ingredients and 5 steps. Here is how you achieve it.
Ingredients of Woolly Scones
Prepare of self raising flour.
It's of (Plus extra for dusting).
You need of thickened cream.
You need of Cold Sprite/7ups.
It's of (Or Any cold carbonated lemonade).
You need of strawberries-hulled, sliced.
You need of (I used less than 250g. Plus extra to serve).
You need of To serve: Dollop, jam.
I don't put any sugar in mine, but sometimes add a couple of handfuls of sultanas or raisins. Woolly Welcome is a beautiful cottage, part of a small holding, in the Cornish country village of Goldsithney. On the land there are two emus, horses, dogs and a cat, along with a wonderful landscaped garden. Inside the retreat you will discover a farmhouse kitchen with a dining table for four people, and a collection of pictures and frames.
Woolly Scones instructions
Preheat oven to 170°C (depending on your oven). Grease & line baking tray with baking paper..
Note: This version of dough is sticky. Do not add anymore liquid. Use generous amount of flour to dust surfaces. sprinkle generous amount of flour on the dough before lightly pressing to desired thickness. Tip: use shaker to sprinkle flour. See pic in step 4.
First, Stir flour, cream, lemonade & vanilla in a bowl until just combined. Next, Add strawberries & fold through..
Then, transfer the dough out onto a floured surface. Sprinkle generous amount of flour on the dough to prevent sticking on fingers. Gently press out dough until 5.5cm thick (do not press hard or you ll end up densed scones, just enough to shape it). Press just enough to flatten it. Next, use a 5.5cm plain cutter dusted in extra flour to cut dough into rounds/squares..
Place cut/shape dough on tray & bake for 22-22mins or until golden brown. Cool slightly on tray then halve (or serve whole) & serve with whipped cream, jam & extra strawberries. Sprinkle some icing or powdered sugar as the scones are not sweet. It can be served with savory bites too..
I am ready for warm cheddar scones and salty french butter. For thick tights and woolly jumpers, scarves wrapped in snuggly funnels around my neck and my much loved red leather gloves. For rainy days and mornings spent sweeping leaves. More to come on Thursday and Friday!! Delicious, Fresh & Tasty British Recipes For Your Complete Cooking Guide.