Sprite Scones. Gently combine flour, Sprite and cream together with a knife. Turn out dough onto a well floured surface. Cut out circles with a scone cutter, or use a knife to cut squares and place on a baking tray lined with baking paper.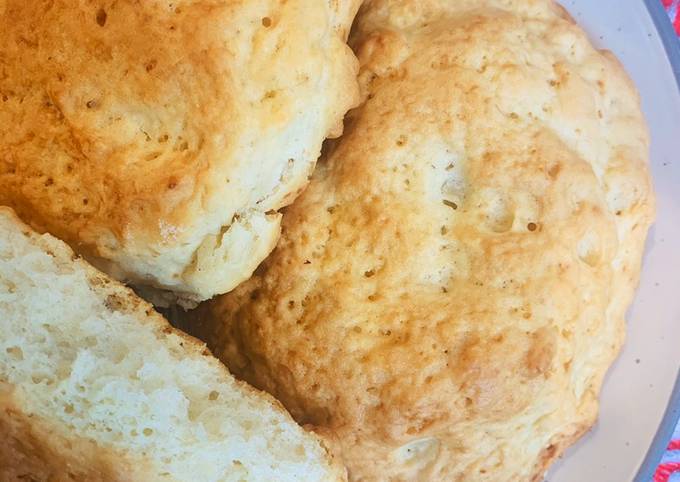 Combine all the ingredients in a bowl until just combined. The mixture will be quite sticky. Place the dough onto a floured surface. You can cook Sprite Scones using 4 ingredients and 2 steps. Here is how you cook it.
Ingredients of Sprite Scones
You need 3 cups of self-raising flour.
It's 250 ml of Sprite.
You need 250 ml of Fresh cream.
It's 2 tablespoon of milk for brushing.
Dust your hands and the top of the dough with flour and gently shape the dough into a disk and. This secret recipe for light, fluffy scones comes from a friend from Coca-Cola Australia. Easy to make, they're perfect for entertaining friends and family at afternoon tea. Here is how you achieve that with this recipe.
Sprite Scones instructions
1. Preheat oven to 200°C. 2. Combine the flour, cream and sprite in a bowl and mix until just combined. (Do not over mix, it will make the scones dense, like rocks)The dough should be soft and fairly sticky. 3. On a floured surface gently pat the dough down. 4. Use a round cutter to cut the scones. (You can use a glass if you don't have a cutter).


5. Flour the cutter/glass in between scones so that the dough doesn't stick. 6. Brush the tops lightly with milk. This makes the tops nice and golden, and helps smooth the top too 7. Place the scones on a lined baking sheet or greased tray,slightly touching each other (they help each other rise) and bake until golden brown. 8. Place on a rack and allow to cool slightly. Cover them with a tea towel to stop the tops from getting crusty. Cut in half and serve with whipped cream or jam..
Place the flour into a mixing bowl; make a well in the centre of the flour and stir in the cream and the Sprite a little at a time, make sure the dough is not too sticky but also not dry and crumbling. Lightly flour a clean flat surface and press the dough out to form a rectangle. In a large bowl add the self-raising flour, cream and sprite and gently mix until it just comes together. Tip the dough onto a lightly floured bench and knead as gently and briefly as possible, until it just comes together. Just dump the flour, cream and lemonade into a bowl, mix, turn out onto board, cut out scones and bake.