3 Ingredient Fudge Truffles. Put a pot on a medium low heat and melt the butter with the condensed milk. Then pour hot cream over chocolate. If desired, add butter and vanilla in bowl.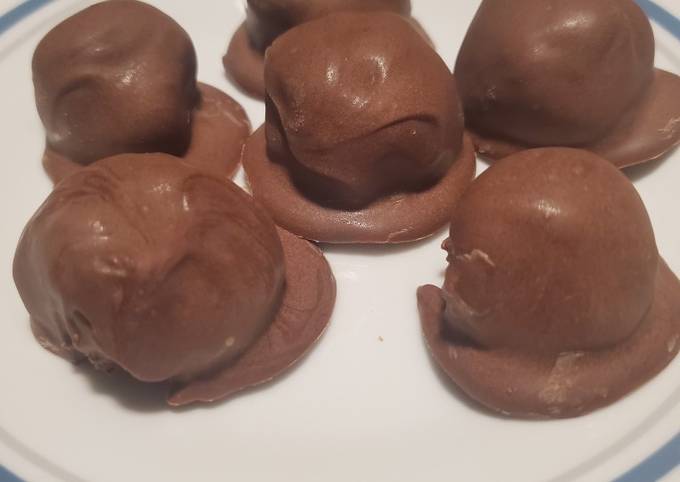 The frozen balls will harden the chocolate quickly. Refrigerate an hour to fully set. Remove bowl from microwave and stir until very smooth. You can have 3 Ingredient Fudge Truffles using 3 ingredients and 7 steps. Here is how you achieve it.
Ingredients of 3 Ingredient Fudge Truffles
It's 14 oz of can sweetend condensed milk.
It's 12 oz of bag semi sweet chocolate chips.
Prepare 3/4 bar of almond bark.
Stir in cocoa powder, vanilla extract and salt, until thoroughly combined. Add semi-sweet chocolate chips, sweetened condensed milk, and butter (or margarine, if that's all you have on hand) in large microwaveable bowl. Be sure to stir about every minute. Melt the chocolate in a microwave-safe bowl, using short intervals in the microwave.
3 Ingredient Fudge Truffles step by step
In a microwave safe bowl, mix chocolate chips and sweetend condensed milk..
Microwave for 30 seconds and stir thoroughly..
Microwave for an additional 30 seconds and stir. It should be done but if it needs a little more, cook for an additional 15 seconds. BE CAREFUL NOT TO OVER COOK!.
Place parchment paper in an 8×8 pan. Pour in mixture and spread with a spatula. Place in refrigerator for 1 hour..
Cut into 30 – 40 squares. Roll them into balls and place the on aluminum foil..
Melt the almond bark in 30 second increments until it will stir smooth with a fork. Use fork to roll each ball in the bark and rake off excess on side of bowl..
Place each truffle back on the aluminum foil and let harden for 10 minutes. Once hardened, serve chilled or at room temp..
Stir between each interval and stop once the chocolate has just barely melted. Dip each ball into the melted chocolate and place back onto baking sheet. Take the brownies and cut all around the edges (removing any hard edges) and keeping only the soft brownies. Place the brownies into a food processor. Add the cream cheese to the food processor and pulse until the brownies and cream cheese are fully incorporated.