Quick and Easy Coconut Cup Cakes. Line muffin tin with paper cupcake liners and set aside. In a bowl, using an electric mixer, mix the cake mix, water, oil, eggs, and coconut extract on medium speed until moistened and smooth. Divide the batter evenly among the muffin tins (the batter will nearly fill each liner to the top).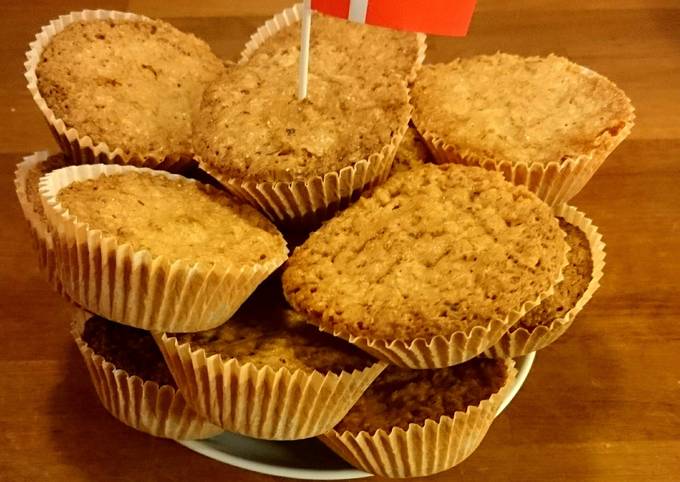 Great recipe for Quick and Easy Coconut Cup Cakes. This is an old recipe that my mother has used for birthday parties ever since me and my brother were little. The original used too much sugar, so I removed lot of it from the recipe. You can cook Quick and Easy Coconut Cup Cakes using 8 ingredients and 6 steps. Here is how you cook it.
Ingredients of Quick and Easy Coconut Cup Cakes
You need 150 grams of butter.
You need 2 of eggs.
It's 50 grams of flour.
Prepare 50 grams of chocolate.
It's 50 grams of hazelnuts.
Prepare 120 grams of sugar.
You need 1 tbsp of baking powder.
Prepare 130 grams of small coconut pieces.
In a large bowl beat together cake mix, coconut milk, sour cream, vegetable oil, and eggs. Evenly divide batter among prepared muffin tins, filling each cup three-quarters full. Using a spatula, gently fold in shredded coconut. Divide batter evenly between liners, filling them about ¾ full.
Quick and Easy Coconut Cup Cakes instructions
Melt the butter and do the next steps while you wait for it to cool off.
Chop the chocolate and the hazelnuts to small bits..
Add all the ingredients aside from the butter to a bowl and mix them together.
Slowly add the melted butter to the mix as you stir..
Fill the dough into cup cake forms and put them in a preheated oven at 200 C (normal settings) on a middle height level for 25 minutes..
Keep an eye on them, they quickly get burned! Take them out and let them cool off. Enjoy!.
Add flour and baking powder to the bowl and then whisk until just combined. Fill paper-lined muffin cups two-thirds full. For guaranteed crumble-free cupcakes, grease the liners. Beat sugar, olive oil, egg, and vanilla extract together in a bowl until light in color and creamy. Add bananas and coconut; stir to combine.