Cocoa Scones Made with Olive Oil. how to make scones with oil easy recipe , they are so yummy just like the butter scones. a wonderful treat for breakfast and brunch. classic scones – http. In a large bowl, combine the flour, sugar, baking powder, salt and citrus zest if using. Add liquid ingredients to the dry ingredients, mix with a fork to form large crumbs.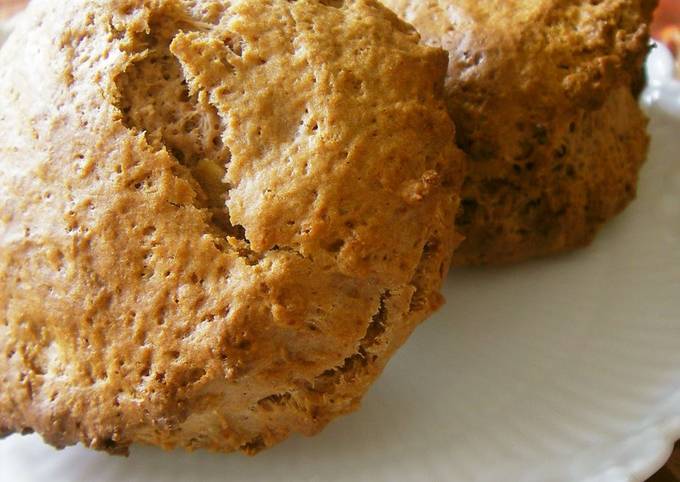 Then add the tomatoes, cheese and nduja and mix until combined. Add the flours, baking powder, salt, ¼ teaspoon cinnamon, nutmeg, pepper, and sugar into a food processor, pulse until mix well. Slowly pour in olive oil while pulsing, once olive oil is mixed in, slowly pour in egg and milk mixture until just combined. You can have Cocoa Scones Made with Olive Oil using 8 ingredients and 6 steps. Here is how you cook that.
Ingredients of Cocoa Scones Made with Olive Oil
Prepare 200 grams of White flour.
It's 2 tsp of Baking powder.
It's 1 pinch of Salt.
Prepare 2 of packets Sweetened cocoa (see step 6).
You need 30 ml of Olive oil.
You need 1 of Egg.
Prepare 70 grams of Milk.
You need 1 of Coconut (optional).
Turn the dough onto a lightly floured surface or cutting board. Method Sieve the flour, salt, and baking powder into a mixing bowl Whisk together the oil and milk and pour into the dry ingredients Mix together using a knife until the dough just comes together Line a baking sheet with parchment paper. Combine the flour, sugar, baking powder, baking soda and salt in a large mixing bowl and whisk to combine. In a cup put the oil and the egg and beat well.
Cocoa Scones Made with Olive Oil step by step
Sift the flour, baking powder and salt into a bowl, add the cocoa and mix well..
Mix the egg and milk together, and then stir into the bowl from step 1 in small batches..
Mix in the olive oil and coconut, and bring the dough together..
Wrap the dough in plastic wrap, and stretch out to a 2 cm thickness by hand or with a rolling pin..
Preheat the oven to 200°C. Cut out shapes with a cutter, place them on a baking tray lined with parchment paper, bake for 15 minutes, and they're done!.
I used Swiss Miss sweetened cocoa..
Fill the rest of the cup with milk. Put into the flour and mix until it comes together. Cut a piece of parchment to fit just the bottom of the dish and oil that too. Sift the flour, cocoa and salt into a bowl (a mesh strainer is perfect for this job). Beat the eggs in the bowl of a heavy duty mixer fitted with the paddle attachment on medium speed for a minute.